SIZE & PHYSICAL DETAILS
Suplement B
Enrich your child's diet with nutritional values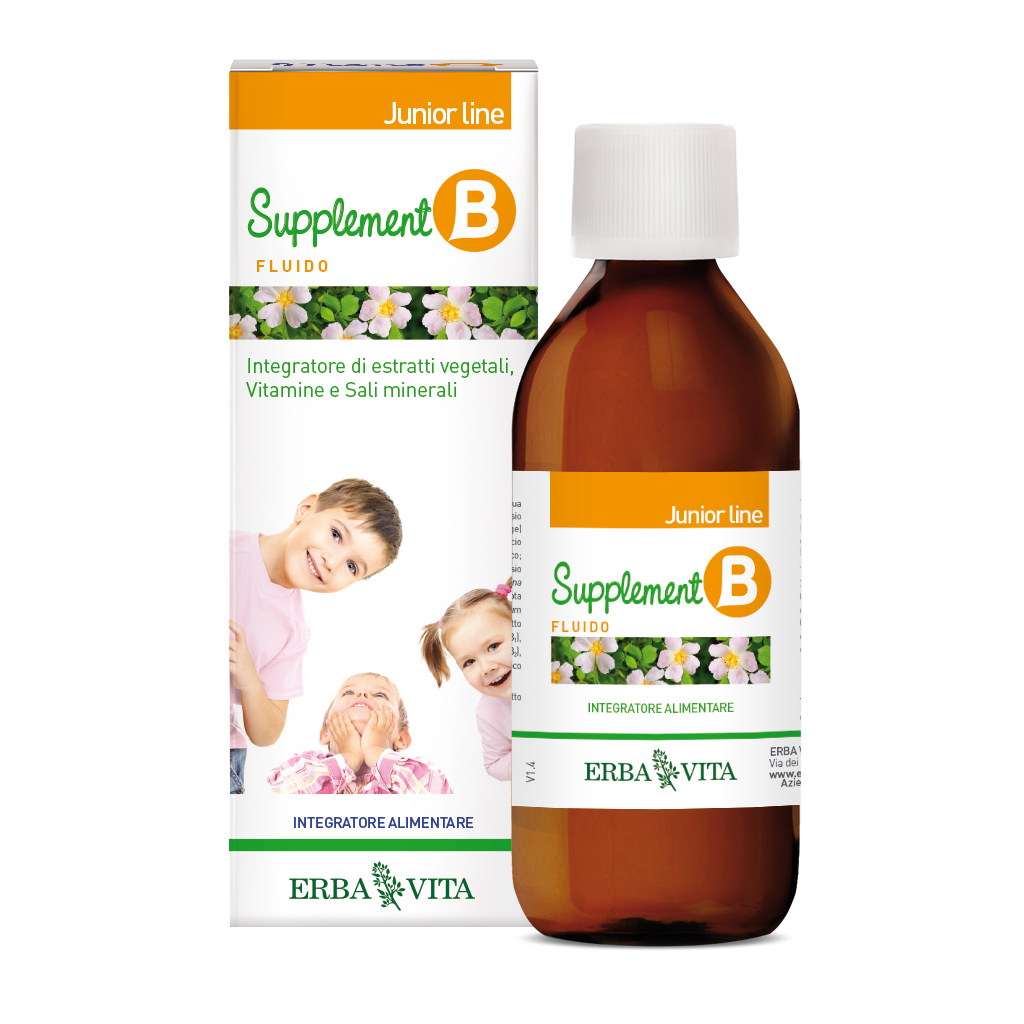 Suplement B
Nutritional supplement in fluid form based on plant extracts, with a pleasant taste.
Supplement-B is a dietary supplement specially formulated for children and is used in case when it is necessary to add mineral values and vitamins to the daily diet of the child.
How to use
It is recommended to take 10 ml of the product per day, pure or diluted in water or other fruit juices.
Ingredients
SIPA-PIOCA (Cassava Syrup)
Astragalus (Astragalus membranaceus) dry root extract (70% polysaccharides) Iron
Zinc
DL-alpha-tocopherol acetate (Vit. E)
Rosa canina (Rosa canina L.) dry fruit extract (70% Vitamin C)
Dry carrot root extract (Daucus carota L.)
Dry grain extract (Triticum aestivum L.)
Dry Banana Fruit Extract (Musa x sapientum L.)
Niacin (Vit.B3)
Thiami (Vit.B1)
Baker
Pantothenic acid (Vit.B5)
Riboflavin (Vit.B2)
Vitamin B6
Betacarotene
Folic acid (Vit.B9)
Colecalciferol (Vit.D)
Cyanocobalamin (Vit.B12)