SIZE & PHYSICAL DETAILS
FerroEv
Acid-resistant capsules make tolerance of iron in the stomach acceptable!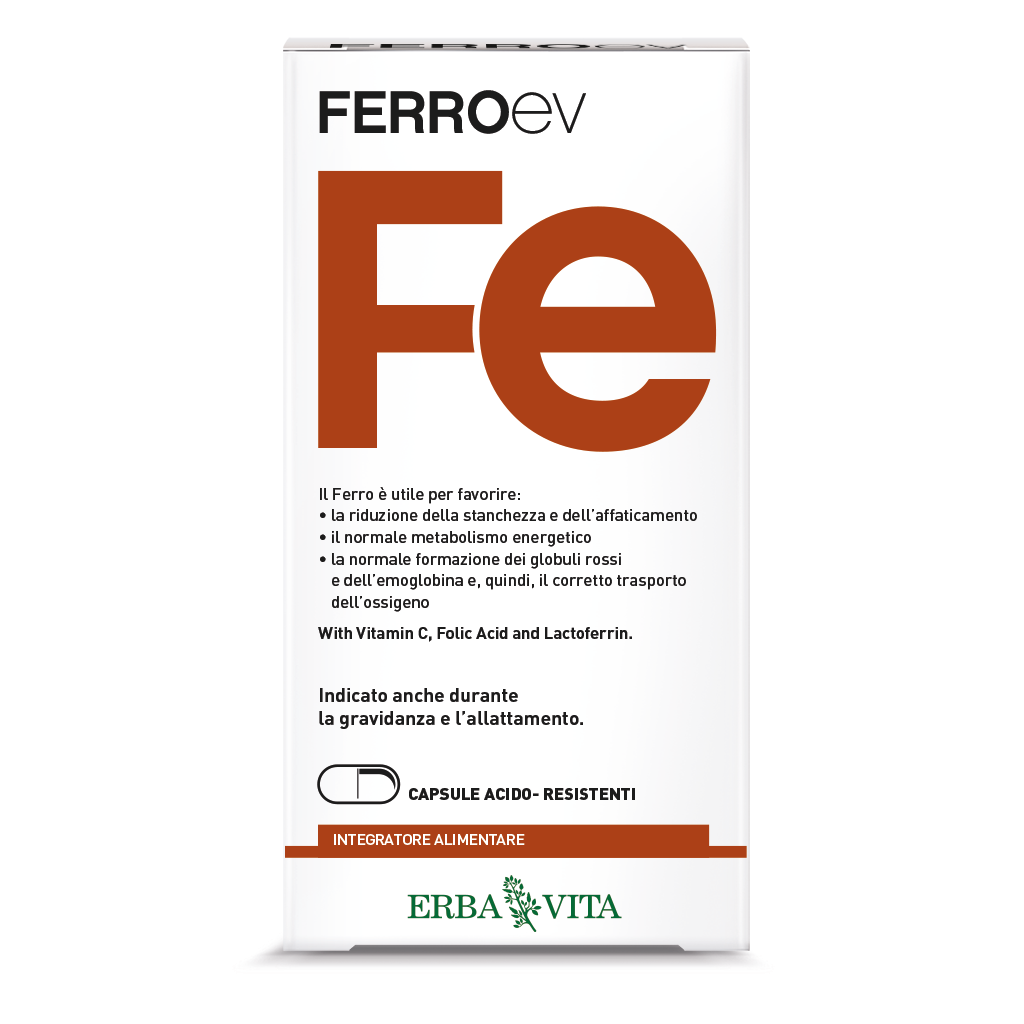 FerroEv
Iron supplements favorable to reduce fatigue, to help the energy and physiological metabolism of red blood cell formation and hemoglobin, consequently in the normal transport of oxygen.
Recommended for pregnant or breastfeeding women, women of childbearing age with a heavy menstrual cycle, people who follow a vegetarian or low-calorie diet, young people
during the period of growth, in an intense physical exercise, during drug therapies which reduce the absorption of iron.
How to use
Take 2-3 capsules a day, in the morning on an empty stomach, or before meals. In case of a pregnancy it is advisable to use 3 capsules a day.
Ingredients
Microencapsulated ferro pyrophosphate
Vitamin C
Lattoferina
Vitamin B9
Carrot vegetable extract
Rosa canina
Spinach
Ortica
Crescione