SIZE & PHYSICAL DETAILS
Paracetamol 10 mg/ml
Solution for infusion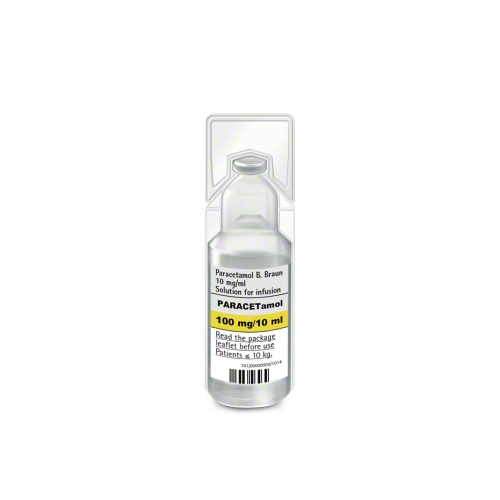 Paracetamol 10 mg/ml
Non-opioid
Paracetamol B. Braun is indicated for:
short-term treatment of moderate pain, especially following surgery
short-term treatment of fever
when administration by intravenous route is clinically justified by an urgent need to treat pain or hyperthermia and/or when other routes of administration are not possible.
Available in:
Ecoflac® plus: 50 ml, 100 ml
Mini-Plasco®: 10 ml
Note
Information may differ in your country. Before prescribing refer to nationally approved prescribing information.