SIZE & PHYSICAL DETAILS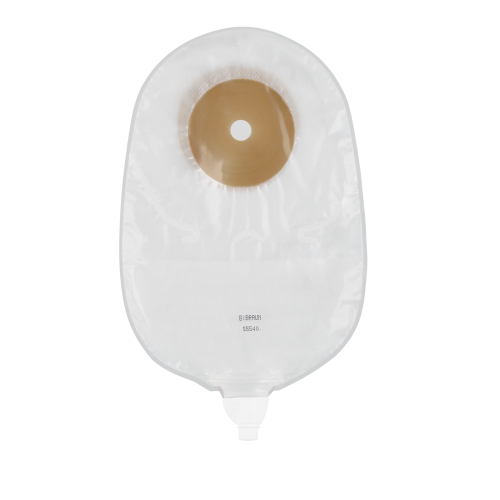 Proxima®
Proxima® is a cost-effective range of ostomy pouches. The Proxima® Uro 1-piece pouches offers a unique B. Braun outlet, which is secure and easy to handle. The skin protector is a combination of hydrocolloid and acrylic adhesive for an increased security feeling.
Features
Compact pouch design for optimal comfort and discretion
Cut-to-fit up to 55mm
Anti-reflux valve to prevent urine backflow which could lead to urinary infections
Available in transparent
Unique B. Braun outlet, secure and easy to handle and no residual drop on fingers
Universal connector which is very secure and easy to put on and to take off
Boxes of 10 pouches
Indication
One-piece urostomy pouches for collection of body effluents for any person having undergone surgery of the urostomy type.