SIZE & PHYSICAL DETAILS
Dräger Compressed Air Breathing Cylinders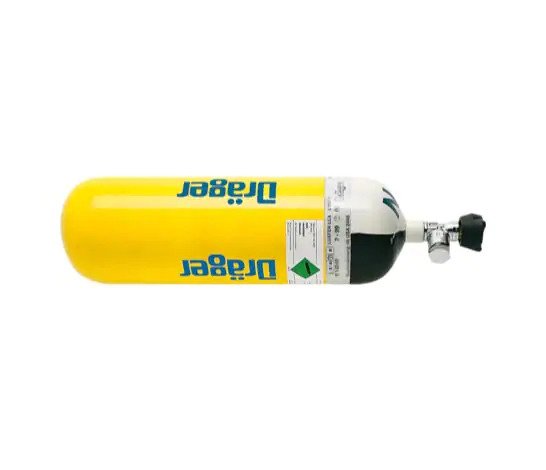 Dräger Compressed Air Breathing Cylinders
Designed using leading technology and advanced materials, Dräger's range of Composite Cylinders can be used in any application where breathing becomes difficult or impossible.
Extremely resistant and easily cleaned
All carbon composite cylinders feature an aluminium liner, wrapped with carbon fibre with a fibreglass outer layer with a smooth resin finish, This makes the cylinders lightweight, easy to clean and extremely resistant to shocks, chemicals and abrasion.
Complete, one-stop breathing apparatus
Dräger designs and manufactures its own range of fully wrapped carbon composite cylinders, ensuring that the cylinders match and are approved for use with your Dräger breathing apparatus.
Customised to your requirements
Order Dräger cylinders tailored to meet your requirements: with your own logo, labels and colours. Personalising your cylinders makes it easier for you to allocate and manage your equipment.
Extensive range – a cylinder for every application
2 up to 9 litre cylinders in volume, 15 to 30 years design life, 200 or 300 bar, a range of valve configurations including excess flow valve or twin pack options: with Dräger you're sure to find the right cylinder for every application.
Dräger Quick Connect: Simple and fast cylinder changes
Whether its during use or maintenance, you can change cylinders quickly without the need for screwing or unscrewing the handwheel manually. The Dräger Quick Connect cylinder valve connection saves you time – and ensures a safe connection between the cylinder and breathing apparatus.