SIZE & PHYSICAL DETAILS
S5. Dusk-till-dawn milling and grinding.


S5. Dusk-till-dawn milling and grinding.


The S5 is a highly versatile dental milling machine. It has five simultaneously operating axes, a blank changer for eight blanks and is designed for both dry and wet machining. With the optional wet grinding module, you can grind all common types of glass ceramic.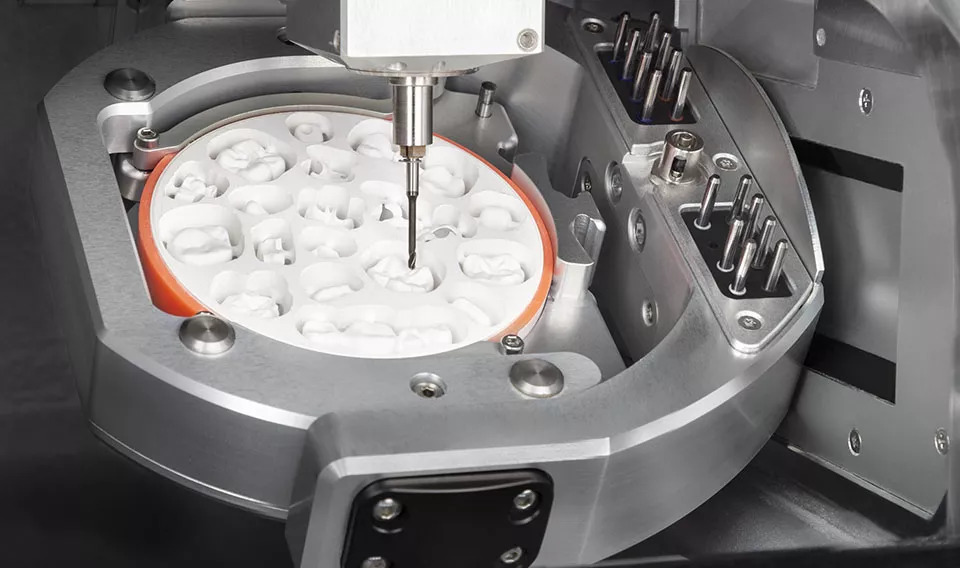 Five simultaneously operating axes

The second rotary axis (B axis) with a tilt angle of up to ± 30 degrees enables the precise milling of undercuts.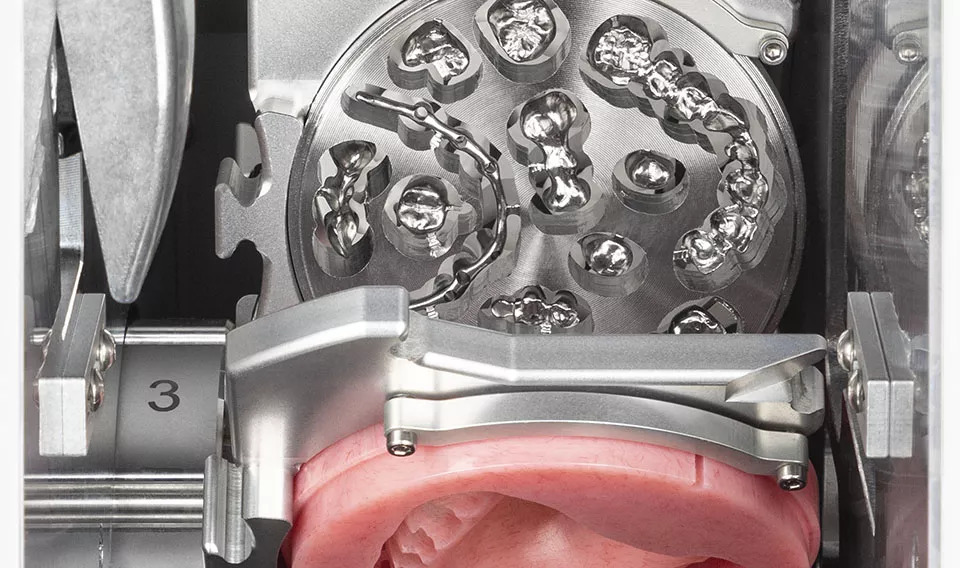 Non-stop machining

Thanks to the eightfold blank changer, you get performance that won't stop. The changer can be loaded with blanks via a small flap in the front and the correct blank for your milling job is then automatically inserted into the clamping device when needed. As a result, you can mill around the clock.
Wet grinding option

The S5 can be equipped with a wet grinding module. Liquid nozzles are already mounted to the spindle to cool the tool during grinding. This module allows you to grind materials such as glass ceramics.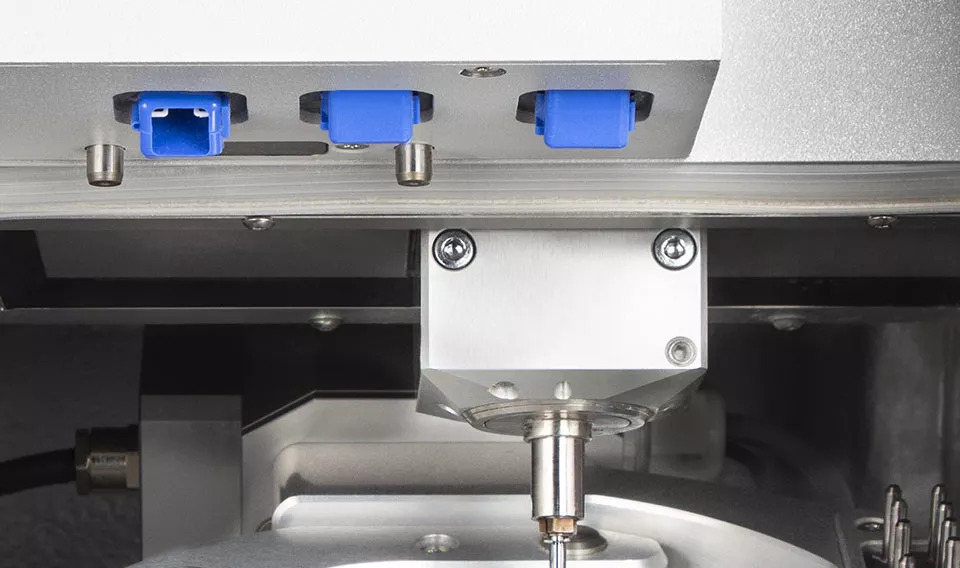 More efficiency and comfort

With the three integrated ionizers, users of the S5 considerably reduce their cleaning effort, as static charge of acrylic chips, such as PMMA, is neutralized largely. Air nozzles distribute the ionized air in the working area for excellent results.
vhf Webinar Series S5 – Dusk Till Dawn Milling and Grinding

Get more information on vhf's reliable production booster in this comprehensive webinar – including first-hand feedback from our S5 users! See the variety of applications they use their vhf machines for and what they love about them.