SIZE & PHYSICAL DETAILS
Dry milling with a plus. K5+
Proven quality now even better: With the new K5+, you will achieve perfect milling results. Process a wide range of materials and indications (blanks up to 40 mm) with five axes.
Revolutionary technologies, such as tool-free blank clamping and an integrated ionizer, help you achieve top-quality results. The particularly stable machine bed construction made of a solid cast body ensures first-class machining results.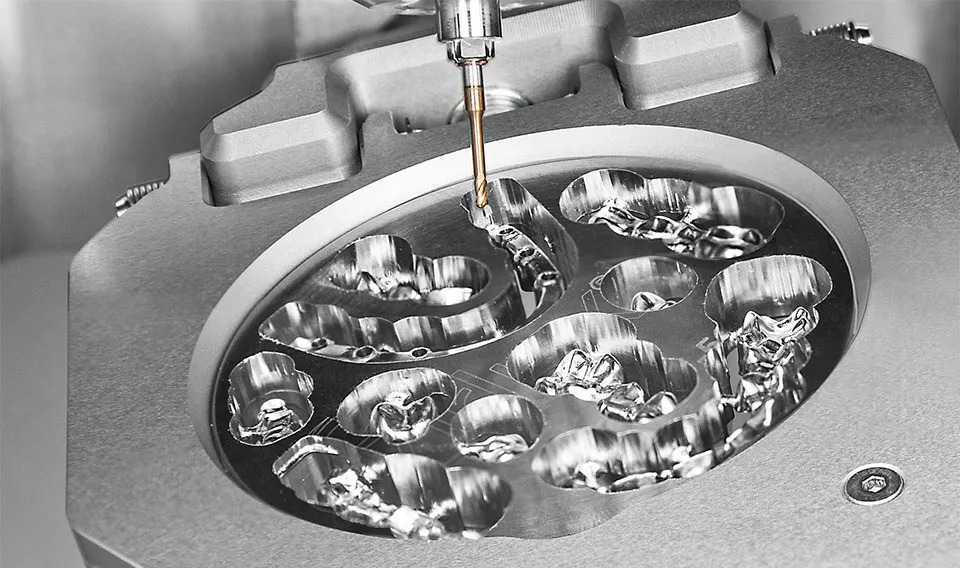 Your advantage: innovations made by vhf
Save valuable time with vhf's technical innovations that allow you to work even more efficiently. No matter what you have in mind, the K5+ guarantees fast workflows and supports you optimally through the machining process.
Quick start
The new K5+ is equipped with the revolutionary DirectDiscTechnology for clamping discs. Thanks to this tool-free blank fixing system, the machine can be loaded with material more quickly and easily.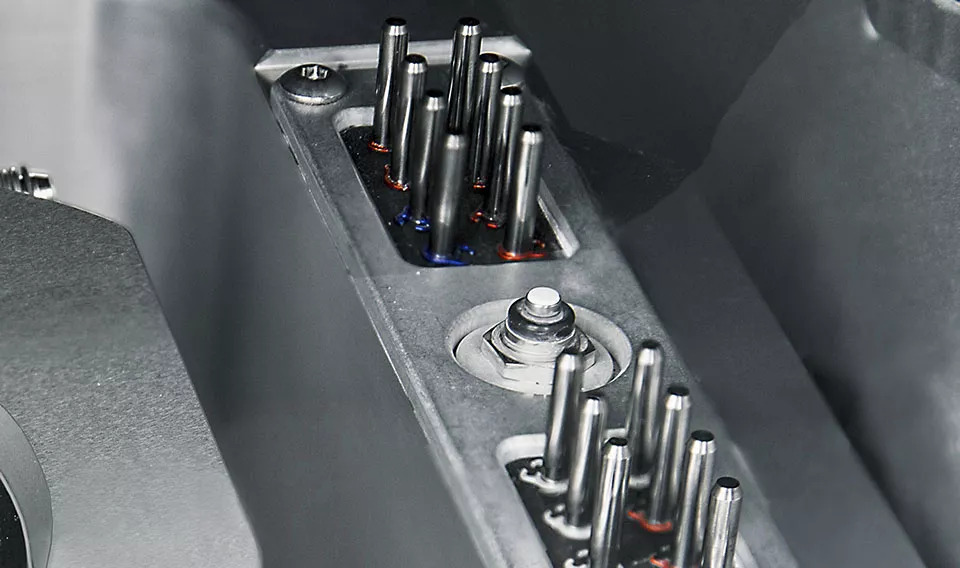 Convenient features
With clever features, such as the automatic 16-tool changer or integrated ionizer to neutralize static charges, the K5+ simplifies your workflow. Improved air circulation in the work area minimizes your cleaning effort considerably while the built-in camera allows for simplified support.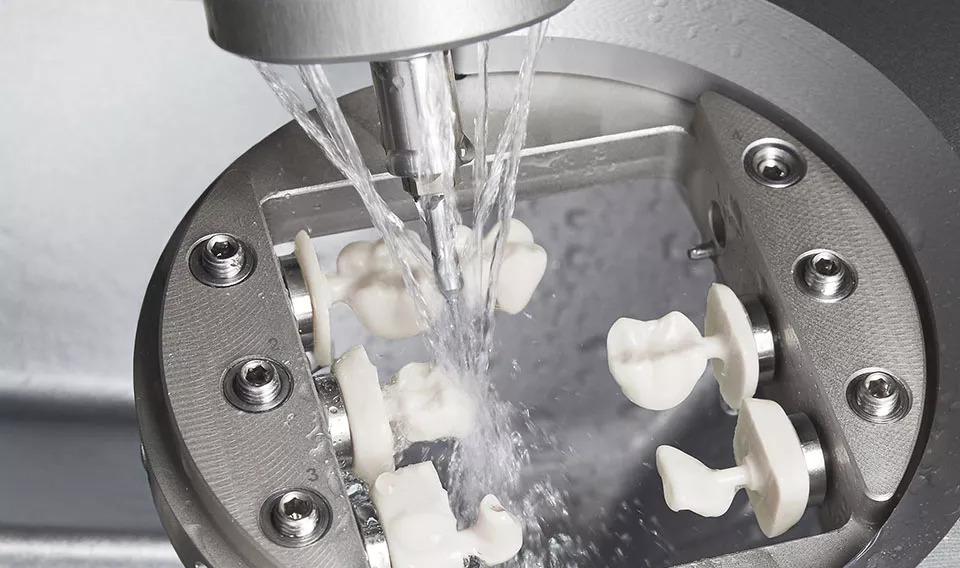 Just clear water required
For wet machining, the R5 grinds and mills with clear water which you just have to fill into the integrated water tank. For all materials, except titanium, without any additives – better for your materials and without annoying disposal.
Elegant in white
Last but not least, the K5+ clearly stands out from its predecessor with its fresh and clean design in white.
vhf Webinar Series K5+ – Dry Milling at its Finest
Learn how to open up great new opportunities for your lab and practice lab with the K5+ from vhf! In this webinar, we will show you how the dry milling machine can enhance your possibilities and thus your profits. Furthermore, Dr. Michael Scherer reveals why he is so convinced of his vhf system.
Unparalleled precision
Restorations in ultra HD
Premium spindle with 4-fold hybrid ceramic ball bearings for highest running accuracy
3 microns repetition accuracy
Powerful and robust
Mills the toughest materials on the market, incl. CoCr
Powerful 500 watt spindle and 60,000 RPM
Heavy industrial quality for maximum stiffness
Solid cast body for the lowest vibrations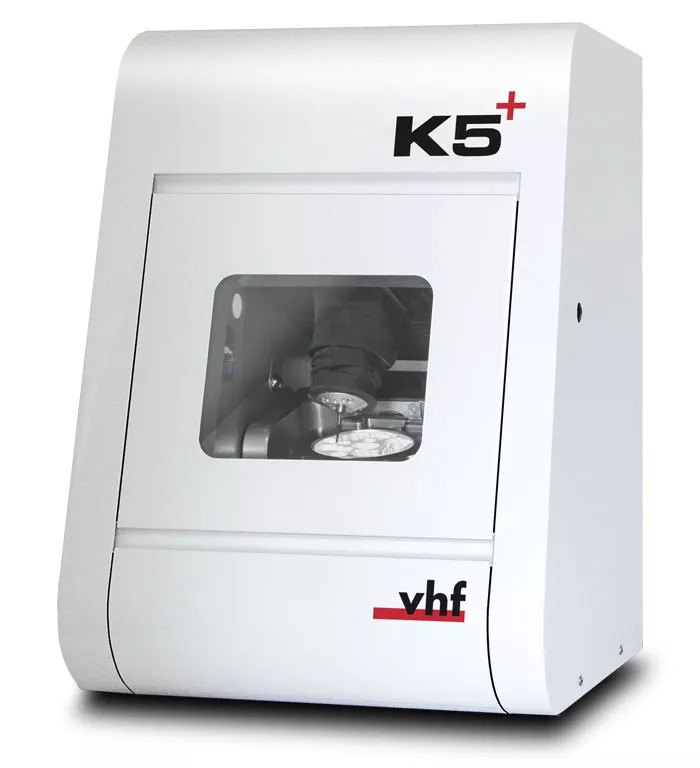 Maximum independence
Unlimited material accessibility in 98 mm disc format, separate block and prefab abutment holders available
Covers the broadest range of indications, due to ± 35° rotation angle in the 5th axis, and up to 40 mm blanks
Proven German reliability
100% engineered and manufactured in Germany
Sophisticated sealing air concept to protect mechanics, electronics, and spindle
Webcam for remote support
Ethernet for stable long-range connection
24-month warranty
Extremely economical
Ionizer and improved air circulation for easy machine cleaning
DirectDiscTechnology for revolutionary disc clamping
Automatic changer for 16 tools
Easy to operate DentalCAM with DirectMill function included – no annual fees