SIZE & PHYSICAL DETAILS
Dräger simultaneous test sets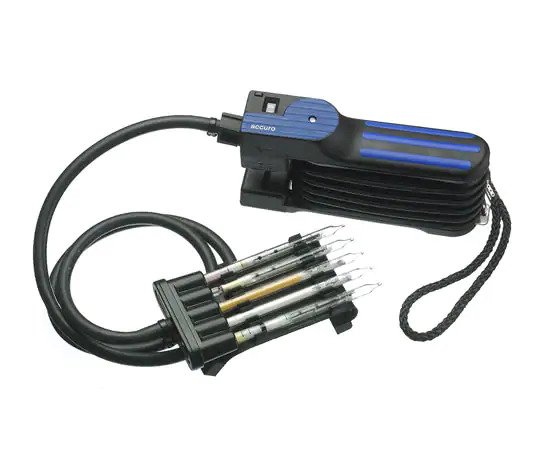 Dräger simultaneous test sets
Risks and potential dangers at a glance: The simultaneous test sets allow the measurment of five different gases at the same time.
Simultaneous measurement
Simultaneous test sets are configured with five Draeger tubes which have been specially calibrated to operate as a unit. The air to be monitored is simultaneously drawn in through the tubes by a Dräger gas detector pump. Quick determinations are made about the presence of dangerous substances at TLV levels.
Fast results
The device delivers fast and reliable results for different combinations of organic and inorganic gases.
System solution
As the simultaneous test set is a system solution, for which special Dräger tubes were developed, the replacement with other Dräger tubes is not possible.