SIZE & PHYSICAL DETAILS
Dräger sampling tubes and systems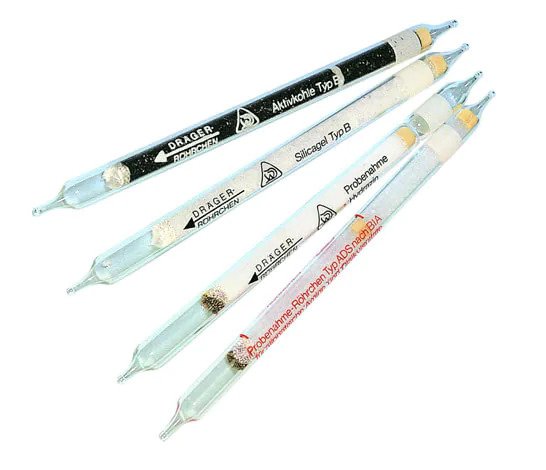 Dräger sampling tubes and systems
High precision guaranteed: The Dräger sampling tubes and systems are very reliable in use even with complex compounds and mixtures of substances.
Accurate and reliable results
The hazardous substances in the air are collected using a suitable medium – such as activated carbon, silica gel, or molecular sieves. The sample is then analyzed in a laboratory with the aid of instrumental analysis.
Suitable for complex cases
Dräger sampling tubes and systems allow identification and measurement of different substances even under difficult conditions. Very complex mixtures of substances or cases in which several similar substances are present at the same time can be measured accurately with Dräger Tubes.