SIZE & PHYSICAL DETAILS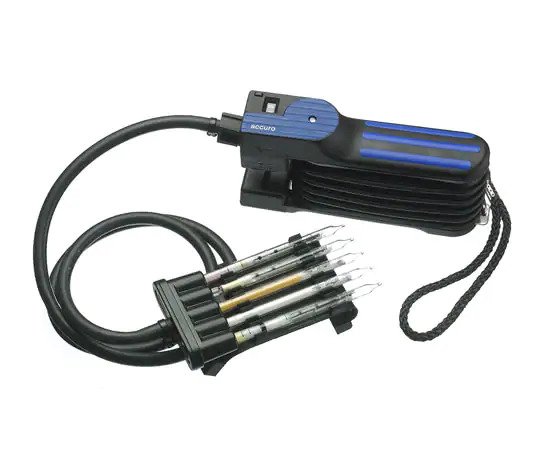 Dräger Civil Defense Set
Fast and reliable: With the Civil Defense Set chemical warfare agents can be detected using five different Dräger tubes.
Easy handling
The air to be tested is simply inducted via an adapter with a gas sampling pump through five different Dräger tubes with direct indication simultaneously.
Low cost
The CDS is a very cost-effective option for the detection of chemical warfare agents – especially when compared to the alternative instrumental analytical measuring systems.
Immediate evaluation
The measuring result is indicated after only five minutes – this may save precious time.
Minimum training effort
The method can be learned and practiced in a short time. Corresponding training sets are available.
Usable everywhere
Because the CDS can be operated with a hand pump, no additional power supply is required. The test can therefore be used without difficulty in most situations.
Without calibration
No calibration is required.