SIZE & PHYSICAL DETAILS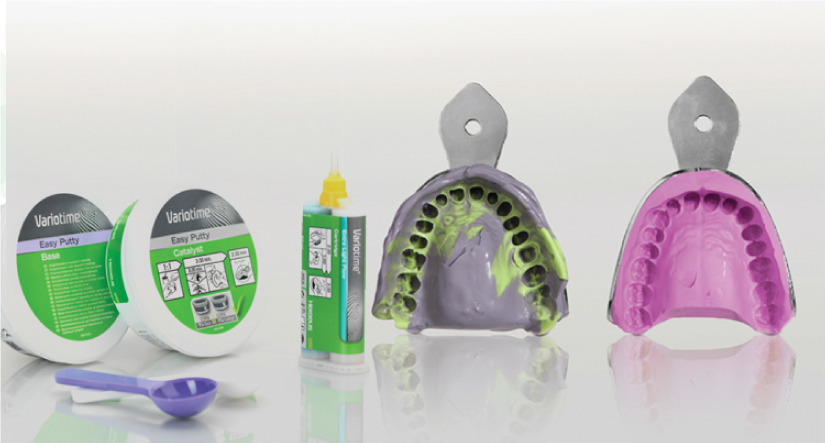 Variotime Trial Kit
A-Silicon VPN table material.
If you want accurate works with compliance perfect that do not need corrections in subsequent sessions we suggest you Variotime.
This kit provides an accurate measure and the material is very comfortable to manage. Kite perm Easy Putty Base and Catalyst, Light Flow, Yeast for Light Flow, Adhesive for spoon.