SIZE & PHYSICAL DETAILS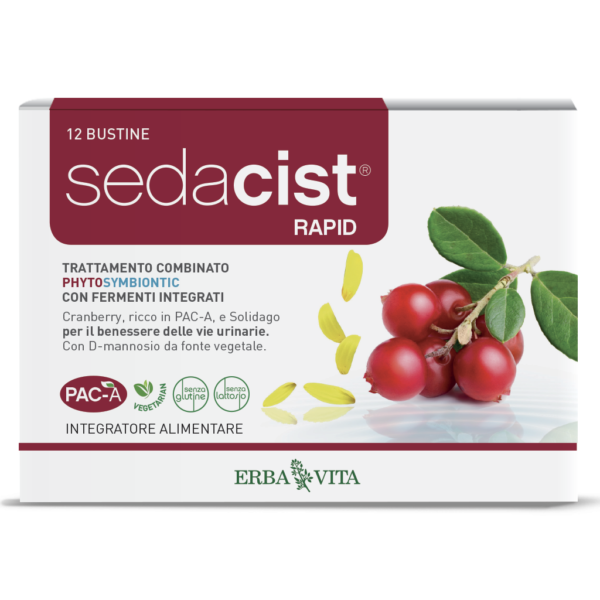 Sedacist rapid
6 + 6 bags (6 bags Phyto + 6 bags Symbiotic)
Food additives based on titrated plant extracts and standardized, D-manos of plant origin in synergy with live and active suppressed prebiotics.
How to use
Take 2 times a day, preferably in the morning on an empty stomach
empty and in the evening before bedtime.
The time interval between meals and is recommended
medication, at least 1 or 2 hours.
Ingredients
Cranberry (30% subtitled inPAC-A, by HPLC method)
D-Mannose
Solidago
Astragalus
Polyporus
Lactobacillus plantarum suppressed LP01
Lactobacillus paracasei suppress Lpc 37
FOS
Inulin
Micronized Psillium Seed Powder
micronizing powder of Anice fruit
micronizing powder of fenugreek fruit,
Lactobacillus acidophilus SGL11