SIZE & PHYSICAL DETAILS
Hyperion X9 Pro
The 3-in-1 system designed for the future.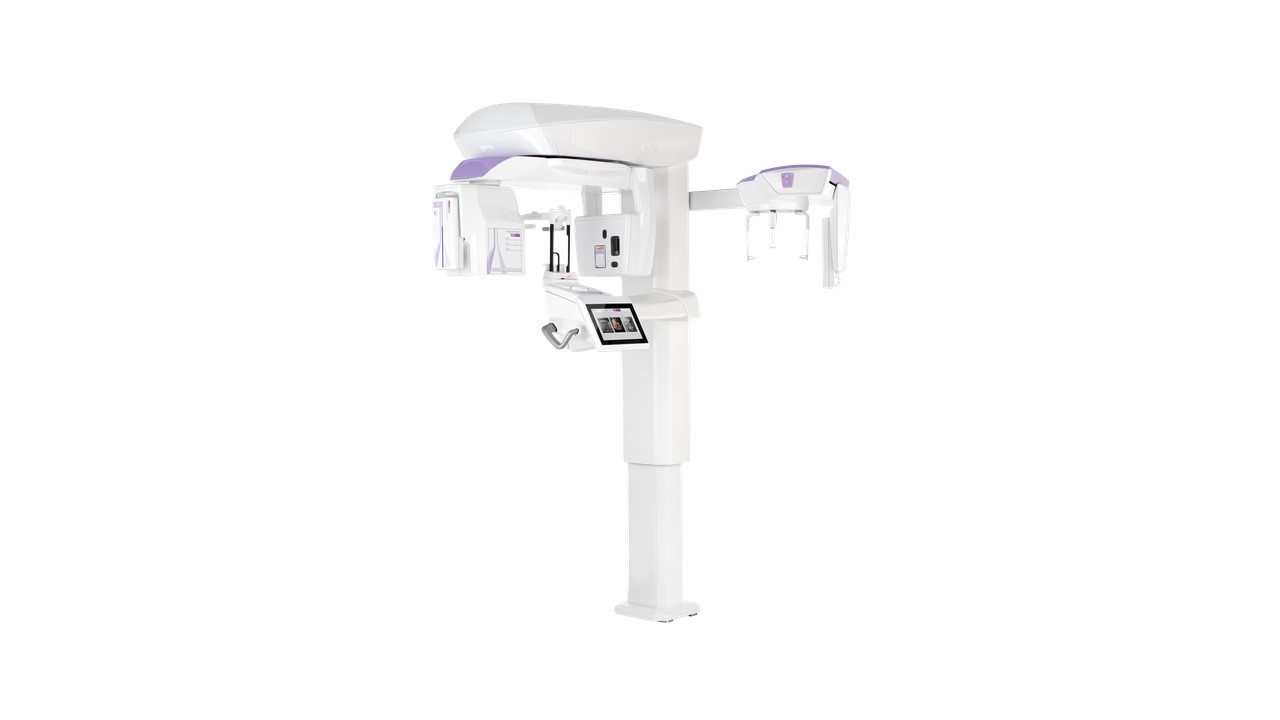 Hyperion X9 Pro
Hyperion X9 pro offers the very best of 3D technology, cephalometric projections and a wide range of 2D examinations.
Configurable and modular
Image technology and quality
Optimal user experience
Comfort and ergonomics
Full connectivity
Innovation, power and versatility.
Maximum flexibility for your diagnoses. Hyperion X9 pro is fully configurable and its modular and scalable design makes it possible to transition from a basic to a more advanced version in an easy and cost-effective manner. An extraordinary platform that adapts to the needs of your dental practice thanks to the 2D PAN/CEPH sensor that can be easily relocated and to the reversible teleradiographic arm which can be installed on both sides. The most compact 3-in-1 hybrid system available on the market for high-quality 2D and 3D examinations.
Easily upgradable to every configuration
Reversible CEPH arm
Relocatable 2D sensor or two dedicated sensors for PAN and CEPH
The most compact 3-in-1 system
SuperHD diagnosis.
MultiFOV and high resolution: wonderfull 3D images for all your radiology needs.
MultiFOV
3 protocols each FOV
Extremely high resolution (up to 68?m)
Fast CB3D scan (up to 3.4s)
Low dose
Capture every detail
High-definition images, extremely sharp details, upgraded MultiPAN system for maximum results in every situation.
Dedicated and easily relocatable CMOS sensor
High orthogonality: reduces the overlapping of adjacent teeth and shows the structures to be examined in a clear and distinct manner
Wide range of focal layers
PiE (Panoramic Image Enhancer) filters
Segmentation of the areas of interest
QuickPAN feature to minimize scan times for faster and more comfortable examinations
Optimize every perspective.
High performance, ultra-fast scans and a complete selection of cephalometric projections. Choose the examination that best suits your diagnostic requirements.
Hyperion X9 pro modular platform allows to add the teleradiography module at any time and with extreme ease. Its cephalometric arm is a true engineering masterpiece. Besides being the most compact system on the market, it is also reversible: it can be mounted either on the left or on the right, and, if space requirements change, Hyperion X9 pro CEPH changes with you. The relocatable latest-generation PAN/CEPH sensor, combined with an upgraded generator, guarantees excellent performance in any application. Select the exam that best suits your diagnostic needs choosing between ultra-fast or high-quality scan.
2D / 3D