SIZE & PHYSICAL DETAILS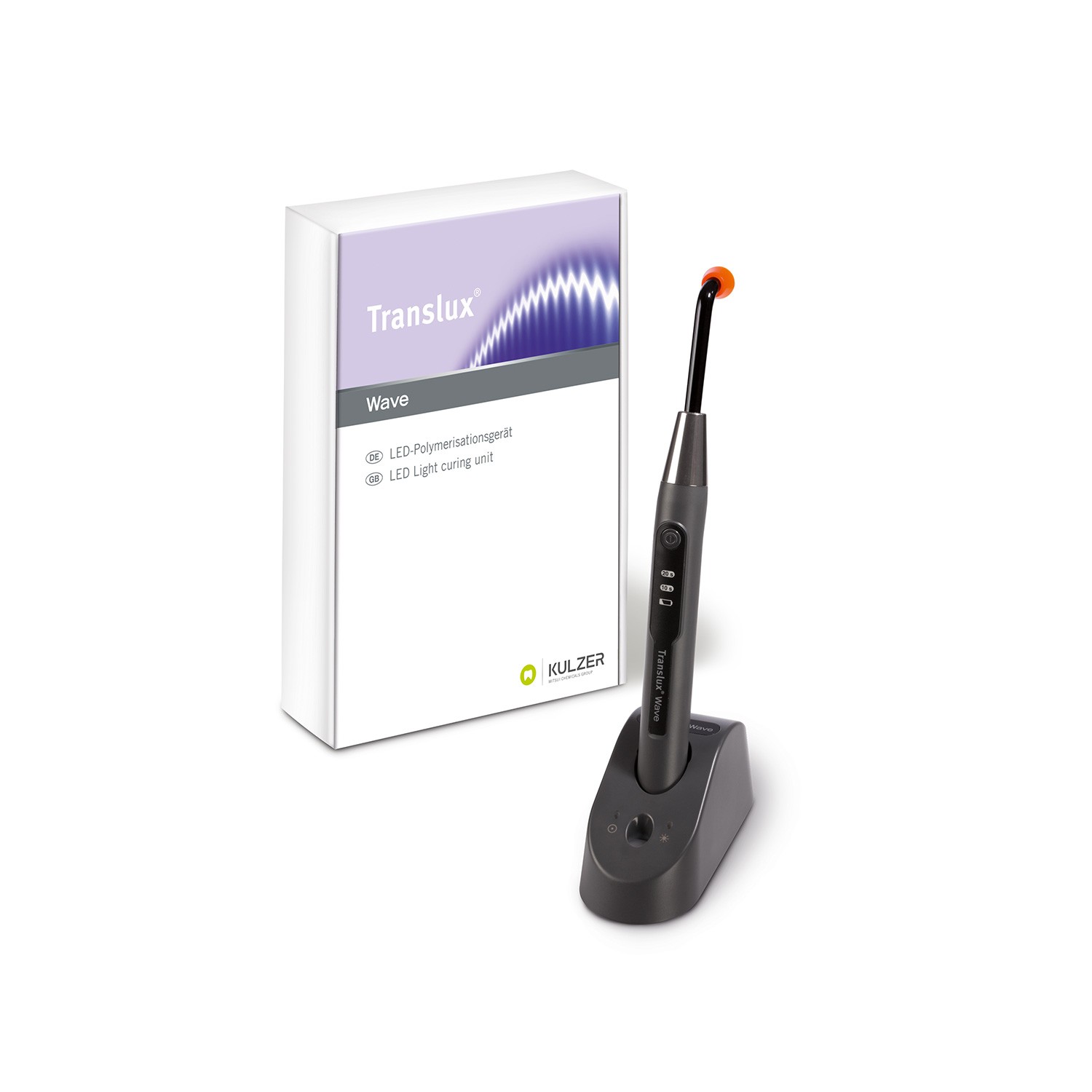 Translux wave
Reliable and lightweight cordless LED curing light with built in radiometer.
One convenient power/program button to choose easily between 10 and 20 seconds. LED lights indicate the program change.
Translux Wave comes with a strong and long life Li-ion battery requiring very little time to recharge.
The built-in radiometer ensures the performance you need for the perfect restoration.
CONTENTS
Handpiece
8mm light guide
Glare shield
Charging unit
Power supply