SIZE & PHYSICAL DETAILS
SW-17 PLUS, SW-22 PLUS, SW-28 PLUS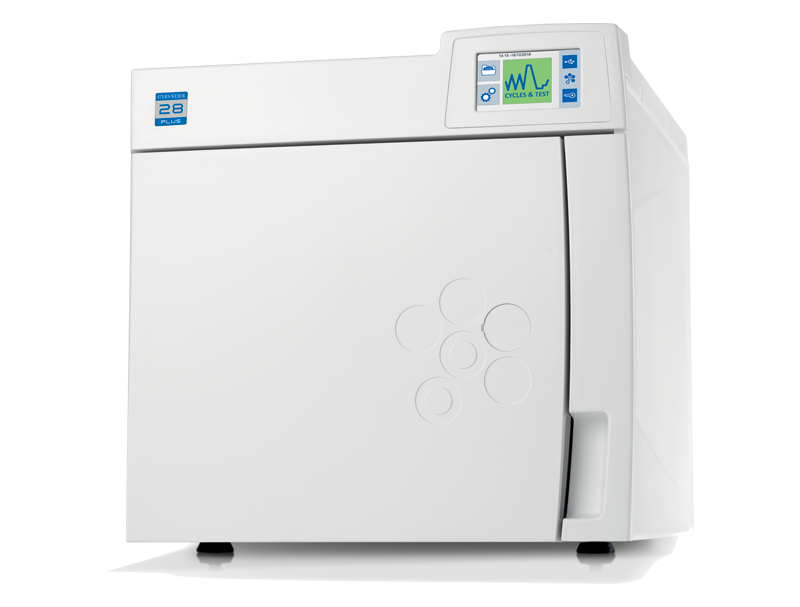 SW-17 PLUS, SW-22 PLUS, SW-28 PLUS
Unlike traditional sterilisers, SW Plus does not require any external water connection for mains water treatment. Thanks to the demineralisation filter on the main tank, the user can fill the latter with plain tap water, thereby significantly optimising spaces, streamlining processes and achieving considerable savings. SW Plus filtration system guarantees unprecedented ease of operation.
Never before has a steriliser provided such high performance and low usage costs. Since water is demineralised by SW Plus filter, the user does not need to source demineralised water: they will only have to fill up the machine tank with tap water. Recipients' storage and deterioration of machine internal components caused by poor water quality will be a thing of the past.
SW Plus is a smart and essential working tool that ensures excellent performance also thanks to the colour LCD touch screen and user-friendly interface. Each check is represented by icons that make it easy to identify current machine status.