Designed to satisfy your every need
Designed to integrate the 2D sensor-equipped arm to perform cephalometric exams, Hyperion X5 is the most versatile system on the market, providing a broad range of examinations covering every possible clinical need.
Compact&Light
Plug&Play
Real-time diagnostics
Easy to use
Affordable technology
A compact and complete solution
However, Hyperion X5 is more than compactness and fast diagnosis: it's a user-friendly X-ray device with two sensors (one dedicated to volumetric examinations) and a set of smart automatism that lets dentists obtain the desired outcome immediately.
Compact&Light
Plug&Play
Real-time diagnostics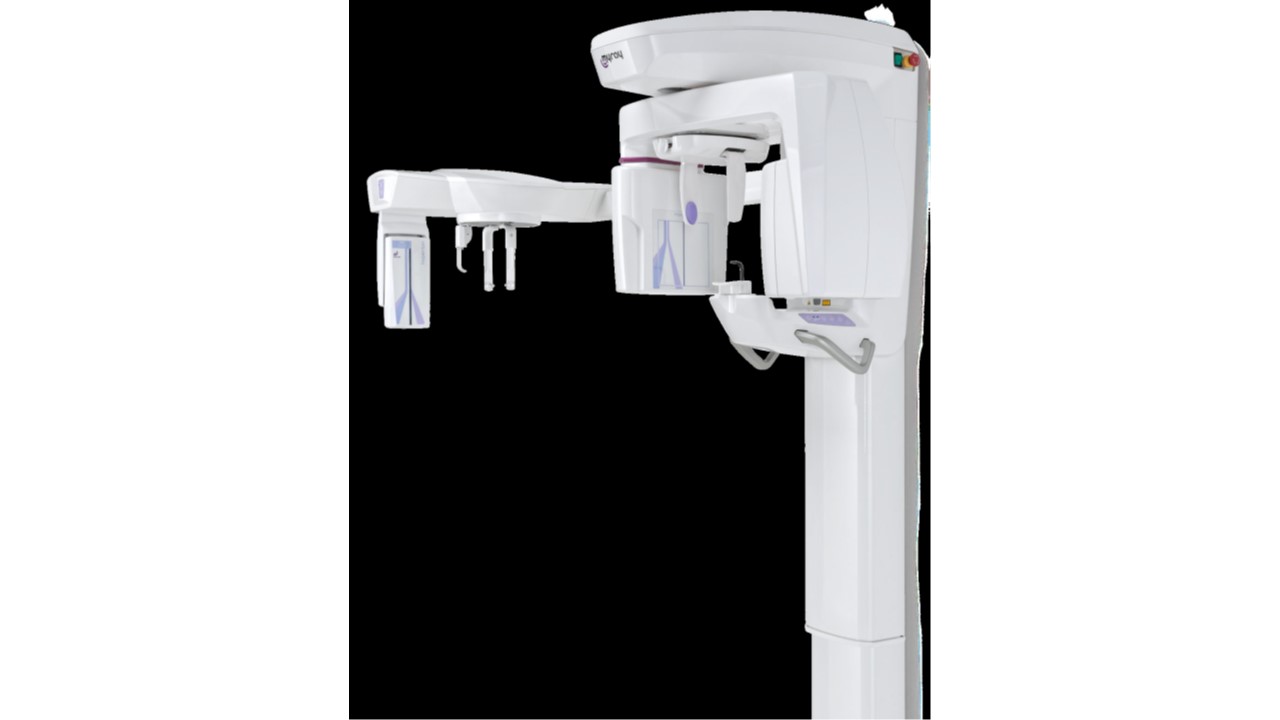 ---
FOCUS-FREE 2D WITH MRT
The PAN examination uses MRT (Morphology Recognition Technology) and an automatic best focusing selection system. A multi-layer panoramic scan is performed, with automatically optimised exposure and scan times for children and adults.
CEPHALOMETRIC EXAMINATION.
The renewed Hyperion X5 Ceph teleradiographic system provides programmes for every diagnostic need. Ultra-high quality images, extremely short scan times and low radiated doses: the very best cephalometric technology, all in the most compact unit the market has to offer.
HD 3D imaging with ultra-fast, low-dose scans and very high resolution: 80 ?m over the complete dentition,together with dedicated FOVs developed to ensure the best imaging at all times. Complete dental diagnosis, including assessment of maxillary sinuses.
---
3D Tecnology
Flexible, efficient and fast, the 3D/2D system covers most diagnostic requirements with ease. It does so thanks to settings designed to streamline procedures, optimise results and minimise both times and X-ray doses.
MultiFOV CB3D, from 6×6 to 10×10 cm
Ultra-high 80 ?m resolution
Fast CB3D scan (up to 6.4 ?m)
MultiPAN system
Clever collimation
Low dose
The high-sensitivity 3D sensor is also versatile as it can perform 2D panoramic exams (managed by programmes in the software package and controlled via the user-friendly virtual control panel).
AUTOMATIC CEPH COLLIMATION
With cephalometric examinations the turret containing the 3D sensor automatically rotates and descends, aligning so its opening-equipped structure creates the collimation suitable for the examination. Moreover, the sensor is positioned so there is more space for the patient and the experience is a more comfortable one.
HEAD SUPPORT WITH 5 CONTACT POINTS
The dedicated head support for volumetric examinations has 5 contact points. Three of these – frontal, right and left – are adjustable. This improves patient positioning and, consequently, stability and clinical examination quality.
---
A servo-controlled primary collimator lets users select the exact X-ray exposure area. The secondary teleradiographic image collimator is integrated in the rotary module, providing both outstanding compactness and easy access.
Hyperion X5 adapts perfectly to the different examination requirements of adults and children. More specifically, FULL CEPH positioning for children reduces thyroid exposure and prevents sensor-shoulder contact, allowing inclusion, when possible, of the skullcap.